(BPT) - Quarantine and social distancing paired with limited retail hours and store closures has caused a massive influx of online shopping. This means more home deliveries - and unfortunately - more opportunity for package theft.
In fact, one in five Americans were victims of home package theft amid the coronavirus pandemic, according to research from ValuePenguin.com by LendingTree, and 33% knew someone who's had a package stolen during the quarantine.
With most people planning to continue to shop online in the future, it's important to take proactive measures to deter theft and protect belongings. Here are five strategies to help you stop thieves and keep deliveries safe:
1. Home security devices
Installing home security devices such as outdoor cameras or a video doorbell can help deter thieves. Keep in mind, most video doorbells store footage via the cloud and you will likely need to pay for a monthly subscription to get access to your video history. There are options that store video locally without a subscription, like eufy, that you may want to consider.
While these types of devices are great for capturing the moment of theft, they aren't usually enough to stop the crime from happening in the first place. Most thieves know that with swift action they can grab the package and get away and all you're left with is a video image of the act. You can submit this to police and use it to prove your package was stolen to the retailer, but few videos result in arrests.
2. Smart delivery boxes
A smart security box at the entryway is a great option for secure package delivery. For example, the Smart Drop from eufy Security is a smart outdoor mailbox made with cold-rolled carbon steel that features a built-in camera with face and motion detection. Its tough, all-weather design stands up to the elements and is virtually tamper-proof for thieves.
With multiple ways to open, such as pin-code and remote opening via the eufy app, it's easy for home residents and delivery workers to use. Plus, with a large, 68-liter capacity, it's big enough for almost all the common deliveries. The Smart Drop is available on Kickstarter starting at $149.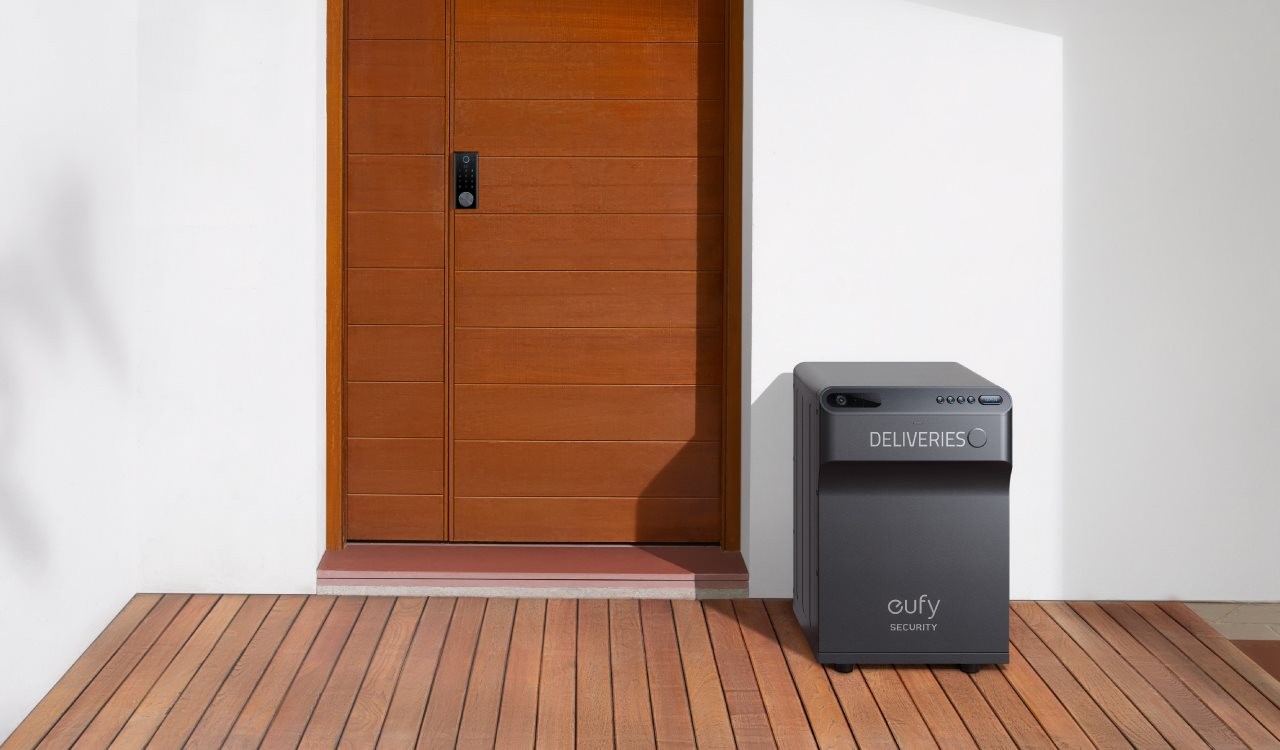 3. Ship to a secure location
To ensure packages stay secure you can opt to ship your order to the store and pick up from there when it arrives. You also can request to hold packages at your local post office and pick up from there during business hours.
While this option keeps packages safe, it is less convenient because you still need to leave your home to retrieve your items. Some places may offer curb delivery of your shipment while others may require you to go into the store and wait to pick up the item.
4. Request signature confirmation of delivery
If you know you or someone in your household will be home and willing to answer the door, you can add signature confirmation to your delivery. This means that the package can only be left with someone who signs for it rather than just left at the entryway.
The downfall of this option is if no one is home, the package will go back on the truck and you may face delays in getting it. After several attempts your package may be held at a facility where you have to pick it up in person.
5. Request packages be placed in a secure location
When you order something you may have the opportunity to add a delivery request. In this place you can note the package should be placed out of plain sight, especially from the street, such as behind a plant or under porch stairs.
You might also consider adding a motion sensor light that will turn on any time it's dark when movement is detected, which can help guests and delivery people, but also deter thieves who don't want to be seen.
From making sure you're home to receive a signature confirmation delivery to using a smart mailbox like Smart Drop from eufy Security, these tips help you stop thieves in their tracks so you can get your packages safe and sound every time.