Halloween signifies trick or treating, visits to haunted houses, and spooky parties. But this year, the holiday will be a lot different.
The age of social distancing has limited the activities that children can join. Gone are the days spent knocking on doors to ask for candy or playing games at spooky amusement parks.
Fortunately, local businesses can still host Halloween events and stay profitable amid the pandemic. Here are some ways you can celebrate the fun-filled holiday in the "new normal."
1. Drive-by Halloween Event
Universities and schools successfully hosted drive-by graduation parties to celebrate the milestone of students. As a result, we predict drive-by-type Halloween events will be part of the "new normal" for the upcoming holiday.
Brick-and-mortar stores can band together to invite members of their community to safe Halloween parties. Instead of a jam-packed event, children can pose on a lawn and take a picture to commemorate the occasion. To make it more memorable, they can give personalized loot bags or shower each child with tons of candy.
You can even collaborate with members of the local community through a Facebook group. We highly recommend consulting a Fiverr event planner to ensure a joyful experience.
2. Sell Costumes With Creative Face Coverings
Whether you'll be staying indoors or outdoors, Halloween isn't complete without a costume. Despite social distancing, many parents will encourage their children to wear creative attire. Think masked superhero outfits inspired by Batman or Iron Man that can spark your child's imagination and protect them from viruses. If you plan to visit the neighbors, you'll likely need creative face masks too.
Sewing a scary attire is time-consuming, so get in touch with Fiverr costume designers who can customize unique apparel that can match your kid's personality.
3. Host Virtual Events
Thanks to creative communities, we predict Halloween will be jam-packed with memorable experiences.
Brick-and-mortar stores can work together to film nightmare-inducing virtual haunted houses. Professional Fiverr video editors can even edit the film to ensure a hair-raising experience.
Likewise, children can join virtual Halloween parties from the comfort of their own home. The virtual event can have a virtual Zoom background designed for fun activities such as pumpkin carving, game nights, movie nights, and craft sessions. Designing spooky backgrounds for your first virtual event may put you under a lot of pressure, so get in touch with Fiverr designers who can create Zooom backgrounds.
4. Offer Spooky Halloween Content
This Halloween, online content is key to generating excitement for your spooky virtual events—whether online or offline. To raise awareness, business owners can launch videos with scary voice-overs and frightening promo videos.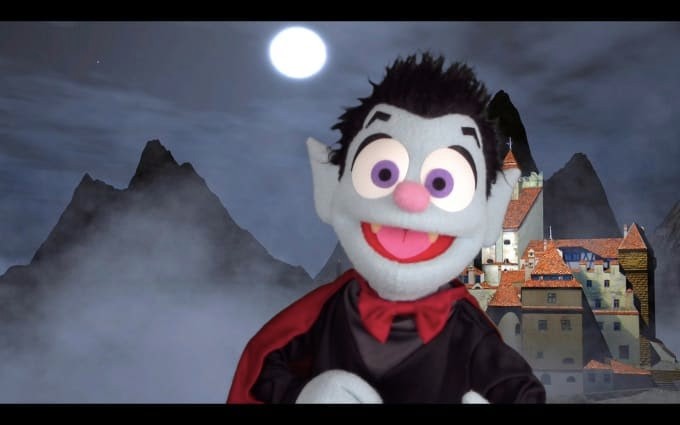 How to get started? Fiverr has plenty of skilled voice actors that can create recordings with sound effects and background music. You can even collaborate with video editors to create frightening video edits to scare your loved ones.
5. Co-marketing With Local Businesses
Like usual, brick and mortar stores can team up to sell spooky greeting cards, gothic illustrations, and pumpkin loot bags. The demand for these goodies aren't going away, so local businesses can collaborate and offer themed loot bags. You can even group similar items and call it a "Halloween Survival Kit."
Before the holiday, you can encourage nearby businesses to contribute to the free loot bags. However, customers must purchase a certain amount to snag this promo. This tactic will undoubtedly drive foot traffic and repeat purchases from your community.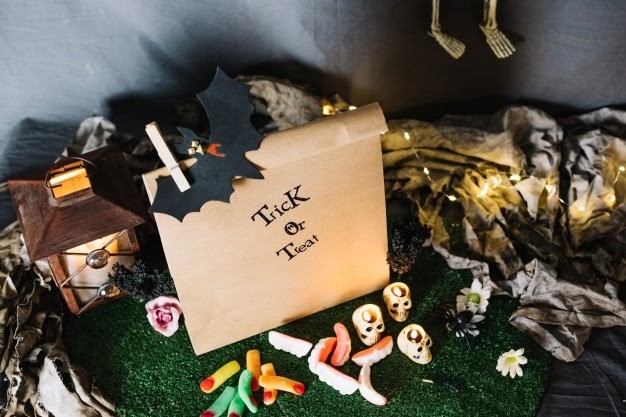 If you're interested in co-marketing, you can get in touch with Fiverr marketers who can create marketing proposals and plan joint marketing efforts.
Celebrating Halloween Amid Covid-19
The pandemic has upturned our annual Halloween celebrations. On the bright side, we can adjust to this new normal by hosting virtual events, launching drive-by Halloween parties, and co-marketing with local businesses. If you love to sell Halloween-themed goods, don't be discouraged because many parents will still buy costumes, loot bags, and Halloween-themed products for their children.
The upcoming Halloween will be challenging for many businesses, so get in touch with Fiverr freelancers who can make it a success.
The post How Local Businesses Can Celebrate Halloween Amid Covid-19 appeared first on .