Time is money when it comes to freelancing.
You need to work more to earn more. An editor pays you to write articles, but you can't get started unless you have a good pitch. You might want to get published in prestigious publications or get more, but you won't build a reputation to get you there if you're too slow.
That being said, how do you brainstorm blog topics fast? How can you find inspiration? Here's what you need to know:
1. Determine the Trends
Trending topics are often successful because a lot of people are talking about them. Now, how can you find trending topics?
Buzzsumo can easily determine the top-performing content for any topic or competitor.
First, enter the topic in the search bar. The content analyzer will then determine the top content based on Facebook engagement, Twitter shares, number of links and more. You can filter the posts based on date, country, language, content type, and filter domains.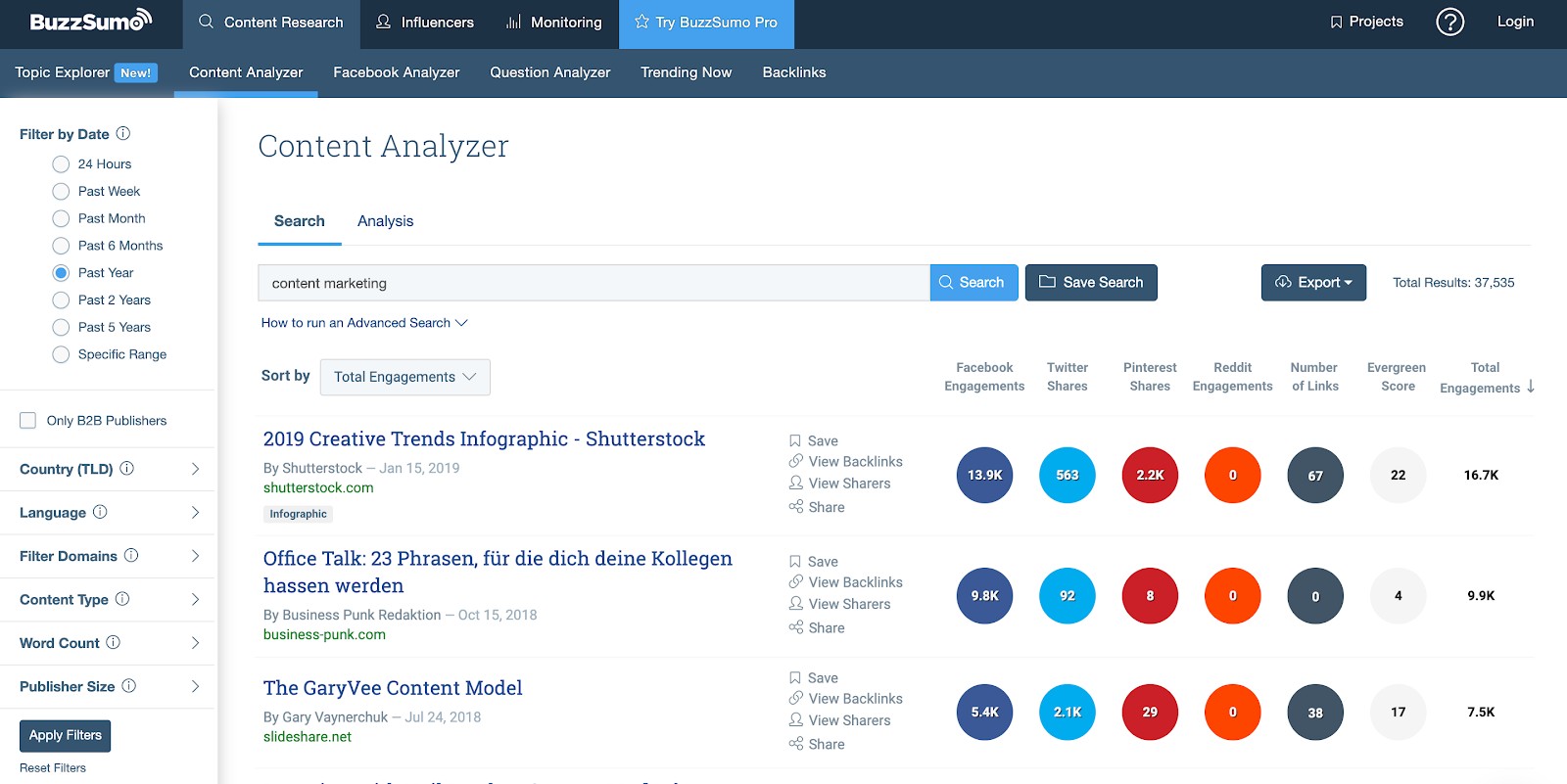 Another tip is to follow authoritative sites in your niche. Bookmark content with a high number of likes and shares on a regular basis. Then create your own content within these spaces to generate some buzz for yourself.
2. Collect Inspiration
You don't have to turn every idea into a blog post. Instead, collect articles that you find interesting in a section called "Article Ideas" on OneNote, Evernote, or whatever platform you use to manage your workflow!
Aja Frost keeps all her favourite ideas in Evernote and includes links to articles that inspired her. You can store an article idea in the notebook and include links to related content in the proposed article.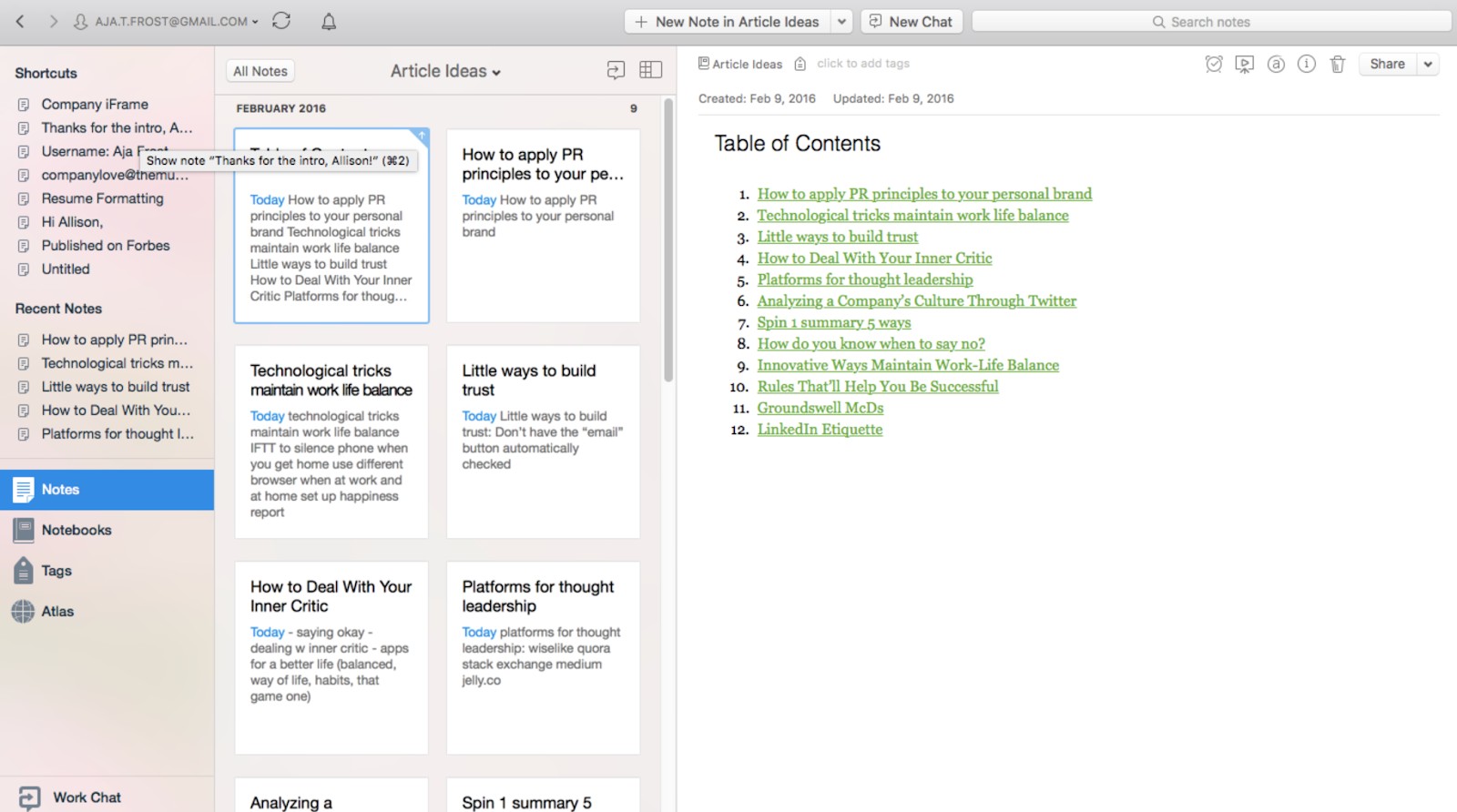 It's alright if you can't finish an outline in one shot. You can leave the page and review it at a later time whenever you're running out of ideas. Either way, having a database of ideation to pull from helps you streamline production and sharpens your writing skills.
3. Ask Subscribers via Surveys
Freelancer writers who have an established following through a blog or social media can use surveys to determine your readers' wants, needs, and challenges. You can use these insights to create content that your current subscribers love — as well as significantly boost your marketing efforts.
Here are a few sample questions:
What are some topics related to XYZ that you'd like to read?
Are there any topics that you wish would be covered in the next posts?
Are there any topics that you would like us to cover in the blog?
You can create surveys through Google Forms and send them through email.
4. Use Blog Topic Generators
Brainstorming topics is hard, but you don't have to go at it alone.
Hubspot's Blog Topic Generator lets users brainstorm article ideas. To get started, enter a set of nouns in the search bar like "email" "content" and "marketing". You can add up to five nouns.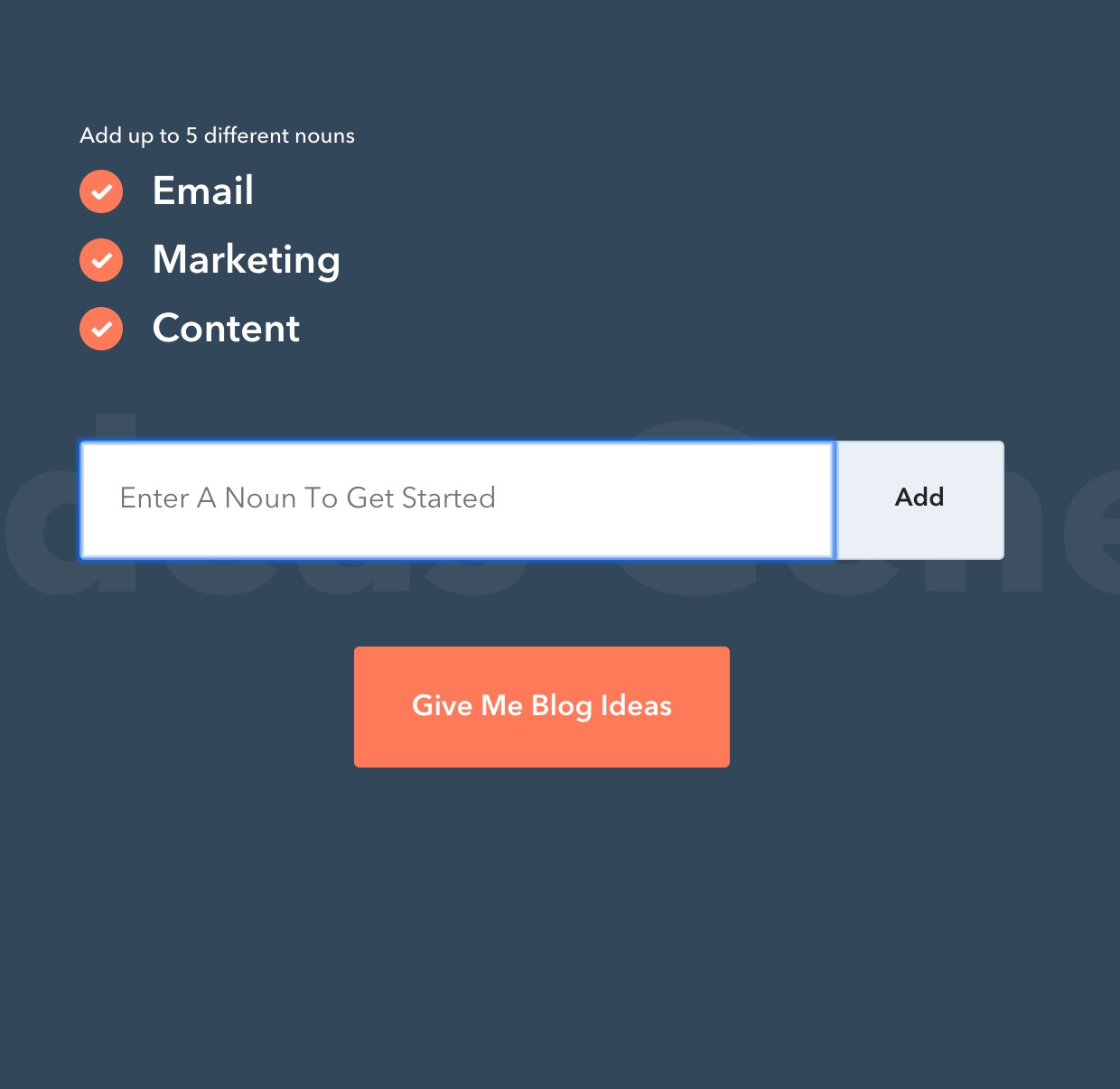 You can get either a week or unlock a year's worth of blog ideas. Those who want to get 250+ blog ideas for free only need to provide their name and email.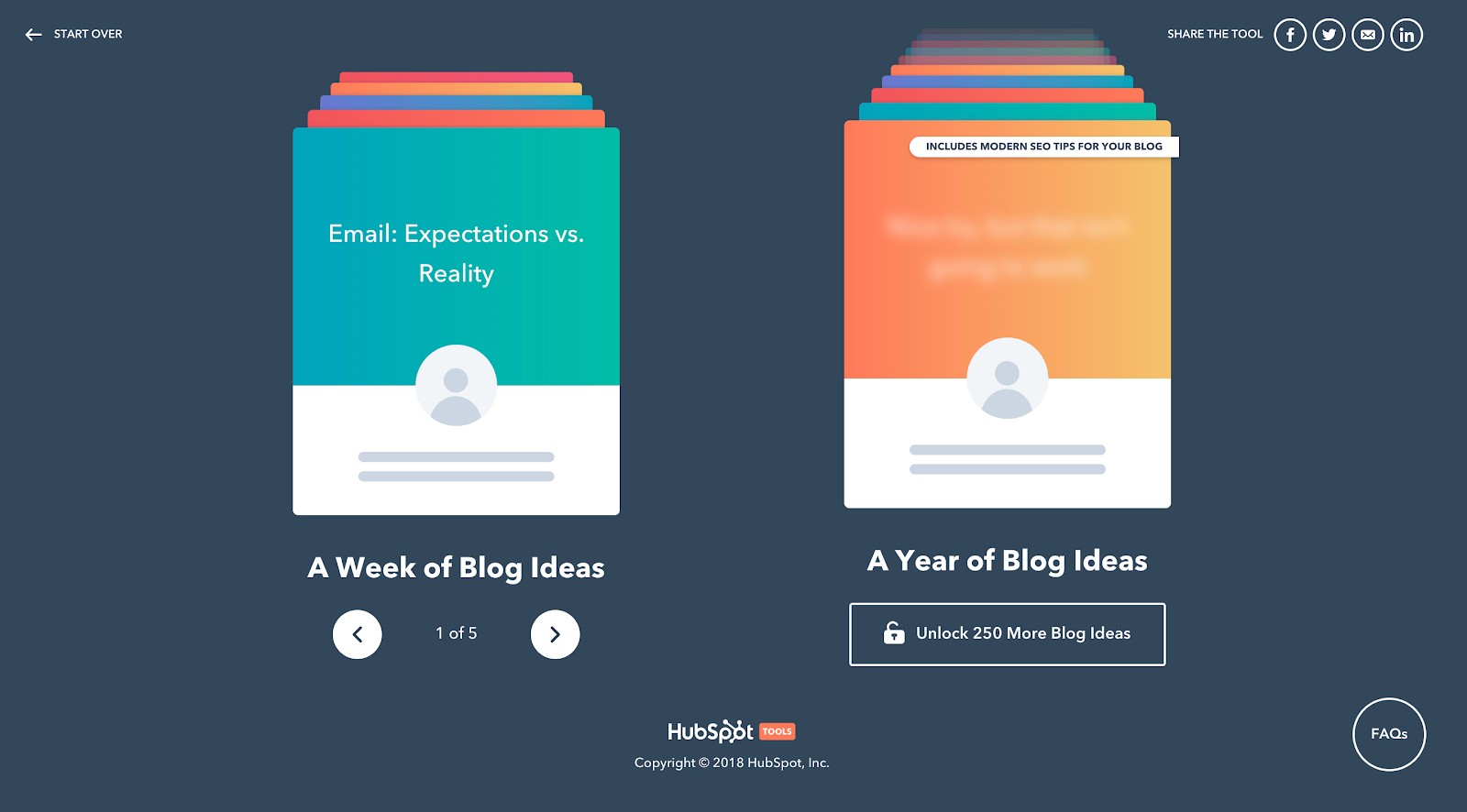 Keep 'em Coming
Inspiration can be found anywhere, the key is to read constantly and keep creating.
As you continue to write more content, you'll eventually understand the topics that are interesting and relevant to your readers, and you can use them to your advantage!
The post How Freelance Writers Can Brainstorm Timely & Relevant Blog Topics Fast appeared first on .