How can you plan your next vacation with Fiverr freelancers? Here's how you can get a local expert to plan your next trip. 
Planning a vacation can be a hassle, especially if it's in a foreign country. 
While you can easily book a hotel online, you need to research your planned destination, create an itinerary and watch travel vlogs. 
Fortunately, Fiverr has experienced travelers who can guide you on your next trip. Here's how you can get in touch with them:
1. Providing Travel Advice 
It's not easy to pick a travel destination. 
You have to set aside a budget and consider the activities that you want to experience. Some prefer family-friendly tourist attractions and amusement parks. Meanwhile, others might prefer an island paradise where they can surf, wakeboard and jet ski.
Before you plan your trip, it's best to consult a Fiverr travel expert. Since the cost of living is different across the globe, they can give you advice on how much you'll be spending. They've also got the inside scoop on the best destinations based on your goals, hobbies, and comfort. 
Source
Picking a date can also be difficult. Lucky for you, Fiverr's travel experts can help you choose an off-season date so you won't be competing with other tourists. 
2. Booking Flights & Hotels
There's a lot of factors to consider behind your chosen flight or hotel. 
You have to consider the price of the airfare. Afterwards, you have to choose a hotel based on its amenities and distance from your target destination.  
Source
Fortunately, Fiverr's travel experts can help you find economy, business class or first class flight tickets at unbelievable prices. They can also help you book a comfortable hotel that offers satisfactory customer service. 
3. Planning Your Trip
If you're not familiar with the area, how can you accurately plan your vacation?  Fiverr's travel experts can provide advice on top destinations and recommend restaurants or street food. 
As a local or experienced tourist, they can share their first-hand experience. Not only can they tell you things to do, but they can also help you avoid overrated tourist traps. 
4. Getting A Tour Guide
A personal tour guide will help you travel like a local. They can share relevant stories and information to help you appreciate your destination. After all, there is a significant difference between reading a brochure and learning from a local expert.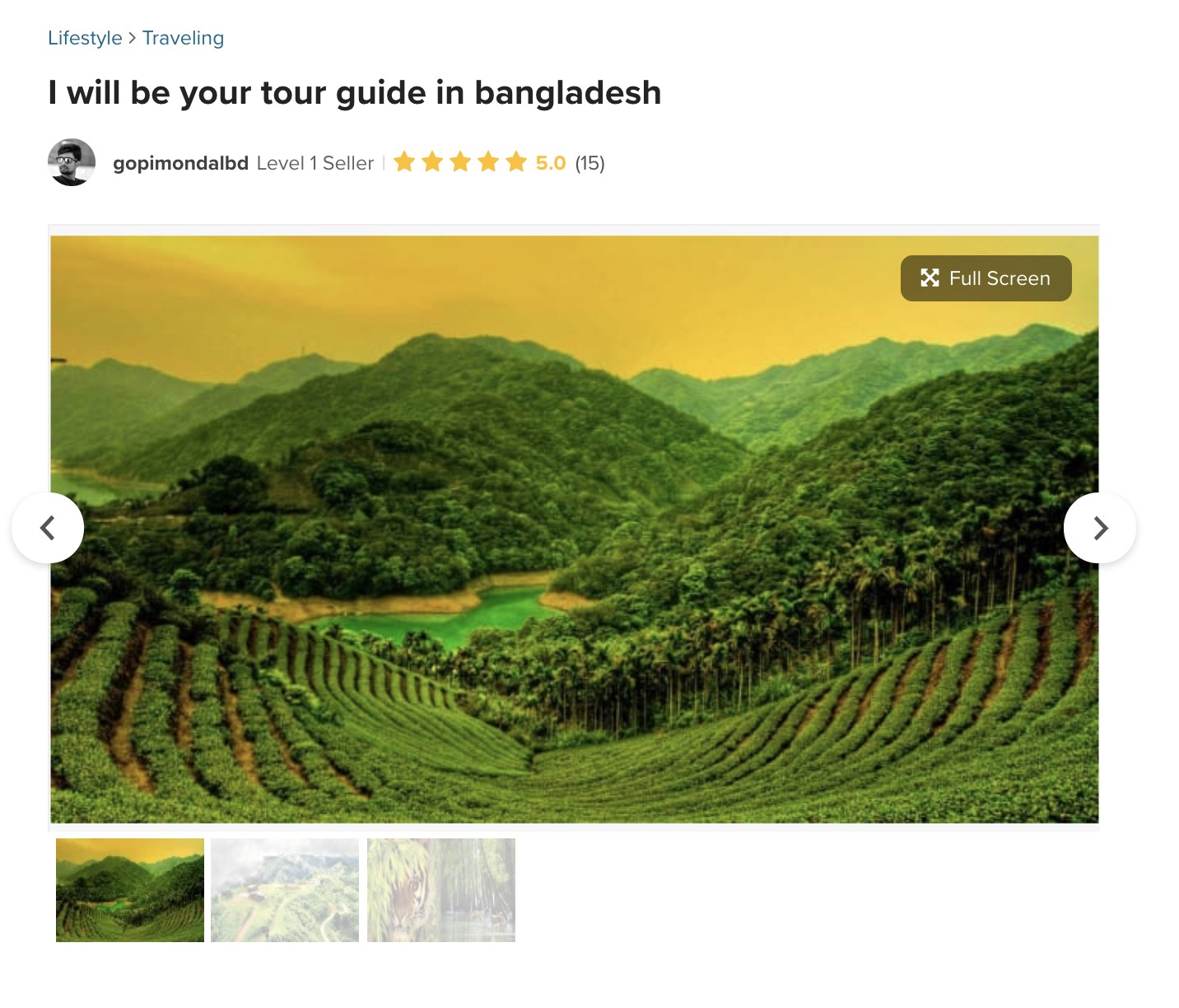 Source
How to get a tour guide without breaking the bank? Fiverr's travel experts can act as your personal tour guide in the countries where you'll be traveling. This ensures you have the ultimate travel experience.
Consult A Travel Expert Today
Planning your vacation is no easy feat. 
You'll need to do a lot of research to enjoy your trip to the fullest. It takes a lot of work but you don't need to approach an expensive travel agency to plan your itinerary. 
Save a lot of money and travel like a local with Fiverr's travel experts. You can easily visit their Global Travel Plan Services to hire an experienced traveler for consultation, booking hotels and tours. 
The post How Fiverr Freelancers Can Help You Plan Your Next Vacation appeared first on .