Welcome to Breaking the Blueprint — a new blog series that dives into the unique business challenges and opportunities of Black business owners and entrepreneurs. Learn how they've grown or scaled their businesses, explored entrepreneurial ventures within their companies, or created side hustles, and how their stories can inspire and inform your own success.
Over the last year and a half, entrepreneurs have had to revamp their marketing strategies to navigate doing business during a pandemic. This shift hasn't been easy, especially for Black business owners. According to an H&R Block study, more than half of Black-owned small businesses experienced at least a 50% decrease in revenue during the pandemic.
As a Black woman who launched two businesses in the last year and a half, I've had to revisit my marketing strategy to avoid this dip in revenue. My goal was to pay close attention to who my audience is, keep track of performance metrics, and create engaging content without wasting time or money. The key was to use marketing tools that make our company more strategy-focused and data-driven.
If you have a small team, you don't always have to hire more people to maximize results — you can invest in tools and systems to streamline your marketing strategies. Read on to discover seven high-quality tools that are user-friendly, cost-effective, and able to help you succeed.
7 Marketing Tools for Black-Owned Businesses
Best for: Customer Relationship Management
Price: Starts at $45/mo
If your marketing strategy is on point, you'll have leads flowing in with ease. Keeping track of those leads can tell you what converted them to a buyer — this is key for knowing what's working in your marketing strategy.
Our team uses HubSpot's CRM tool to keep track of conversions, and when revisiting our marketing strategy, we look at two essential items:
How did the lead hear about us
What services/products are they interested in
Your marketing strategy should include a clear overview of your buyer's journey, from awareness to decision making. HubSpot's Deal Stages dashboard houses this important data. That way, you can keep track of each stage, and better nurture leads with relevant content.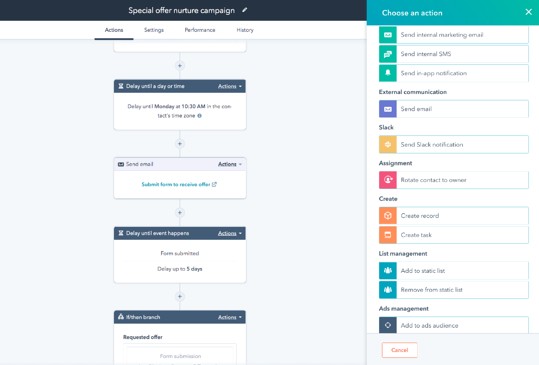 Best for: Email marketing
Price: Free, then $10 if you have less than 1,000 subscribers
My company Perfeqta started using Mailerlite this year and the benefits are endless. With the tool my team has been able to:
Easily design landing pages and newsletter campaigns with a drag-and-drop editor.
Create pop-ups and embed forms to add to our company website.
Monitor subscriber lists and divide them into interest groups.
Quickly access campaign reports to understand results.
For those who are less email marketing savvy, Mailerlite's academy program will walk you through its core functions so you can start building email campaigns within a few days' time. Because of the free plan, this is one of the most cost-friendly options for all of its features.
Best for: Social media marketing
Price: Free for three social channels - $10/mo per social channel for unlimited channels
Buffer is an all-in-one social media tool that my team uses to manage 12 different accounts. The dashboard is incredibly user-friendly, and it is easy to schedule (as shown in the image below), review, and publish content without having to change pages or switch accounts.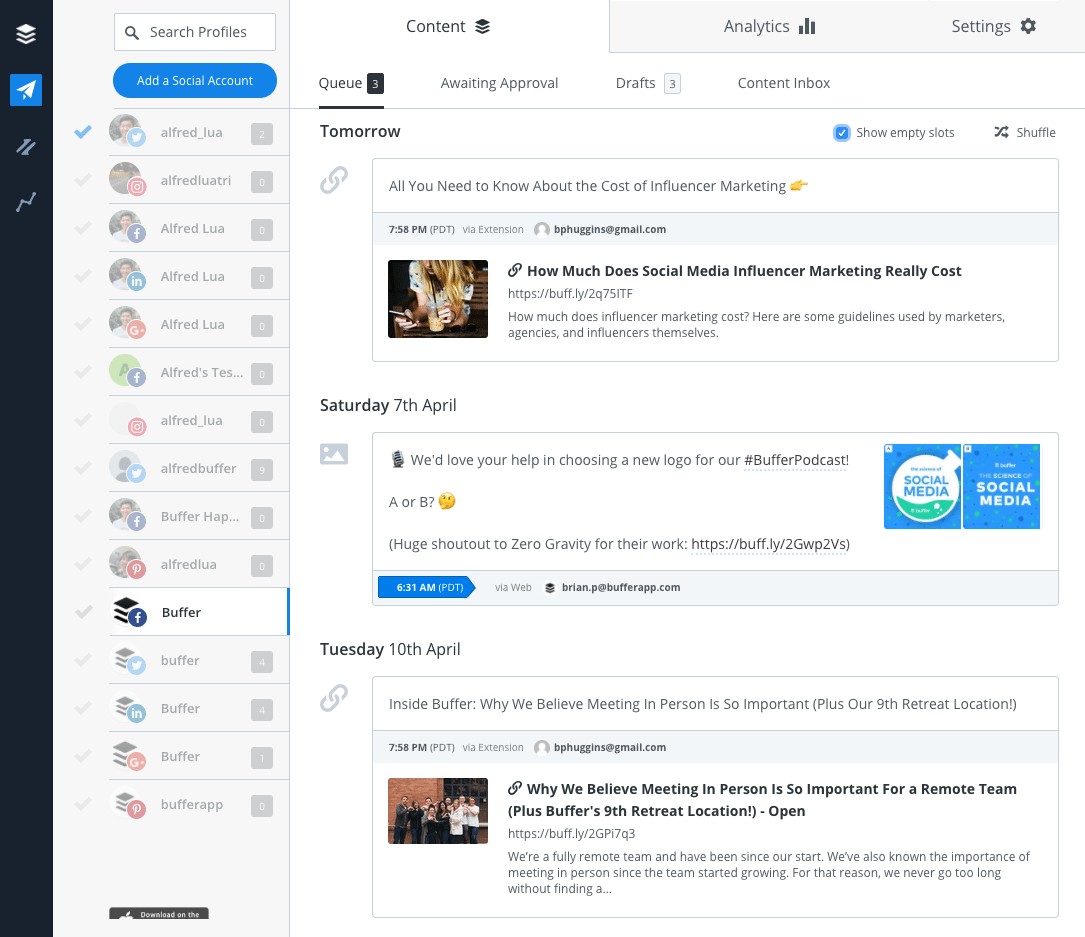 Here are the key benefits that have allowed my team to maximize their time:
Approval tool that lets you review posts before they're published.
Option to create campaigns and view analytics in one spot.
Audience demographics so you know who you're targeting.
Download reports as charts and images to share with the team.
A community management tool that lets you reply to comments and engage with followers from your desktop.
And here's another bonus: If you're a Black- or POC-owned or -led organization that engages in anti-racism work, Buffer offers a 50% discount.
Best for: Website tracking
Price: Free
No matter the size of your business, tracking website analytics is essential for company success. There's a reason why many companies use Google Analytics to track customer data — it's easy to understand, even if you aren't very familiar with metrics.
Here's how my team uses Google Analytics to drive our marketing strategy:
We can see which pages lead to conversions and turn people away, which allows us to make effective changes.
We can see audience demographics, which gives us a better understanding of who our clients and customers are, where they live, and how they engage with content.
We can better plan for future marketing campaigns and set attainable goals because we have clear data to reference.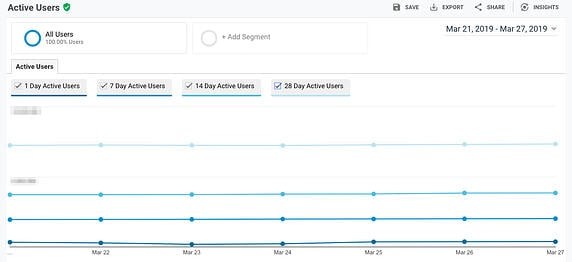 As you scale your business, you'll want to track growth as closely as possible, so you know how to stay connected to your audience and serve them content they will engage with.
Best for: Content creation
Price: Free - $12.99/mo for Pro account
Once a simple software for quick, text-based graphics, Canva has become a full-fledged design suite. My team uses Canva to create content for social posts, presentation decks, flyers, proposals, and more — for only $13 a month.
If you don't have a designer on board, you can use Canva templates for inspiration and customize them based on your brand guidelines. With a pro account, you can also:
Import your brand fonts and create brand color palettes.
Use Canva stock photos, which have become more diverse in ethnic representation.
Collaborate with your team and comment feedback directly on posts.
Plan your content and share it directly to your social channels.
Organize files into folders to keep track of content.
Export various file formats, including png, jpeg, pdf, gif, and more.
The platform also has a video editor, which helps eliminate the many hours spent creating quick, 60-second social media posts.
Best for: Building out a marketing strategy
Price: Free - $24.00/mo
Effective communication and project management are crucial for running two companies with multiple team members. Asana has made it incredibly easy for me to outline marketing campaigns, assign tasks to responsible individuals, monitor due dates, and link files to specific projects.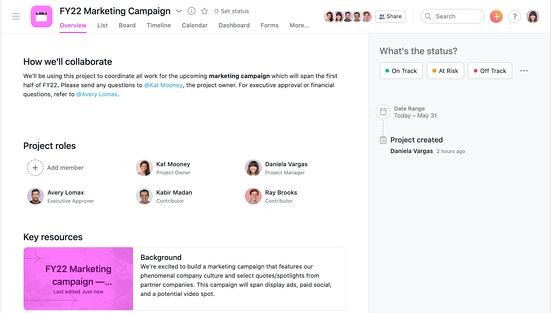 My team creates visual workflows for our marketing strategies by making lists, cards, and a project calendar for each phase. Here's how we break down some of our boards:
Research and Discovery: This section includes links and files to outside research and our brainstorming notes.
Content: We share links to relevant folders under specific tasks, so it's easy to pull social media assets and navigate directly to Google Docs, where we write our copy.
Technical Support: We send our technical specialist reminders to ensure she keeps up with regular website updates and tests our campaigns before they go live.
Reporting: This is where we create visual charts to help us keep track of progress on an individual and team level.
Asana is also mobile-friendly, so everyone gets project updates sent directly to their phone and email.
Best for: SEO & keyword research
Price: Starting at $99/mo
Spending endless hours creating content isn't worth it if your target audiences won't see it — Moz Pro helps ensure that this won't happen. Use the tool to serve content to your audiences and rank higher in search results, drive traffic to your website, and monitor SEO campaigns, all of which are essential to growing your business and increasing visibility.
Here are the key benefits of Moz Pro:
Keyword ranking and search visibility score to see what your audience is searching for.
Link research to increase the number of high-quality links pointing to your website.
Technical site audits to make sure technical SEO issues don't go unnoticed.
SEO insights and reporting so you can use data-driven insights when strategizing for multimedia content.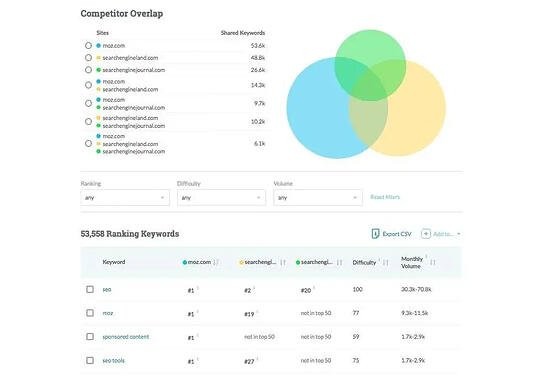 Moz also has tons of resource guides to help you understand link metrics and analytics altogether.
As Black business owners, it's essential to have tools and systems that streamline your marketing processes while also supporting your business growth and team growth.
Remember, you don't need to be an expert in every area of your business. Take advantage of the resources that have already been created by the experts so you can focus on what you do best – building amazing products and services that people love.