As the creator economy continues to expand, so do the needs of content creators. Whether it's crowdfunding, financial guidance, or new ways to connect — there are many moving parts content creators must consider to be successful. Fortunately, new creator economy startups are providing the tools, resources, and platforms needed to make the business side of content creation easier for digital creatives.
From marketplaces to website building tools to fresh opportunities to connect with followers — let's explore several of the creator economy startups that are game-changers for content creators.
10 Startups Contributing to the Creator Economy
Top Creator Economy Startups
Here are 10 of the top creator economy startups boosting the creator economy:
1. Huddles
Originally called "Clash," this video-hosting app was initially released in January 2020 as a successor to Vine. Like Vine, Clash allowed users to upload short-form videos between 2–16 seconds long. Clash rebranded to Huddles in August 2022 when the company decided it wanted to move away from "infinite scroll" feeds and avoid competition with TikTok.
Instead, Huddles allows content creators to upload short-form videos directly to their profiles or their Huddles group chats. Creators can also monetize their content on the platform by having fans pay monthly subscriptions to paywalled content or private conversations. The Huddles app is available on both iPhones and Androids.
Best for: Building a tight-knit community with followers and monetizing exclusive content.
Ko-fi is a platform that allows people to make donations to its users, many of whom are creators. Creators often use the platform to supplement their income and fund upcoming projects. Ko-fi also features commissions and storefront options, which are popular features among artists looking to connect with their audience.
Speaking of connecting, Ko-fi can also function as a personal blog for creators to share updates with their fans and receive words of encouragement with donations. Also, creators aren't required to post content regularly to get paid, allowing them to work and connect at their own pace.
Ko-fi doesn't require subscription options, meaning it can act as a one-time digital tip jar. But perhaps the most popular aspect of Ko-fi is that it doesn't charge fees, meaning the app doesn't take a percentage of users' donations.
Best for: Crowdfunding for projects, supplementing income, and keeping followers updated on the latest happenings involving their favorite creators.
Image source
Fanhouse is a subscription-based platform where content creators can monetize their social media presence. Creators can post content like videos, photos, and status updates to followers subscribed to their Fanhouse account. The app was founded by social media personality Jasmine Rice and her Twitter mutuals Khoi Le and Jerry Meng as an alternative to OnlyFans.
OnlyFans is also a subscription-based platform, but it's often associated with creators in the adult entertainment industry — though other kinds of creators like celebrities and fitness influencers also use it. Rice was uncomfortable with the adult content on Onlyfans, so she decided to create Fanhouse, which prohibits nudity and sexual content.
Instead, Fanhouse operates pretty much the same as Twitter or Instagram if those apps were to become solely subscription-based. Furthermore, creators keep 90% of every paid transaction on the platform. Fanhouse only takes 10% to cover the cost of operating the platform.
Best for: Monetizing your social media content and building community. If you tend to go viral on Twitter or people genuinely enjoy your online personality, this platform can be a great way to generate income.

Image source
Beacons is a "link-in-bio" platform — like Linktree — creators can use to point their followers to a landing page with all their relevant links, such as their social media accounts, online shops, and website. Like other link-in-bio platforms, Beacons allows users to build their profile and customize its appearance to their liking.
However, what separates Beacons from other similar platforms is its donations and e-commerce features. These features allow creators to raise money via donations or sell digital products like ebooks, artwork, and videos.
Best for: Keeping all of your online accounts in one place for your followers to access, and it's a great place to raise money or sell digital items.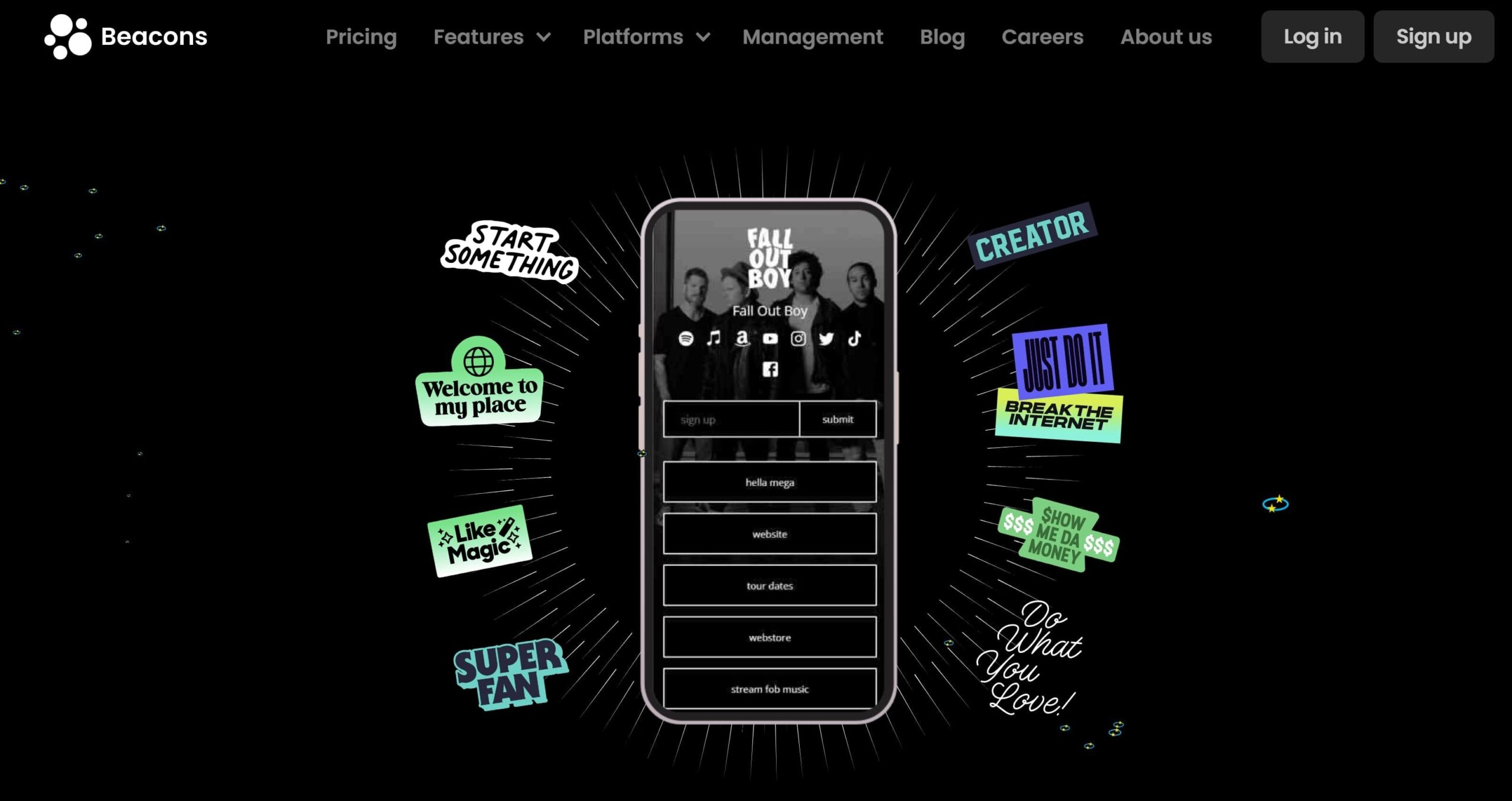 Image source
Pearpop is an online marketplace that connects brands and creators for projects like campaigns and brand deals. Its most notable feature is Pearpop Challenges, allowing brands to instantly launch creator campaigns on demand. Famous faces on Pearpop include Tony Hawk, Heidi Klum, and Snoop Dogg.
Best for: Content creators and brands looking for collaborators for campaigns and deals.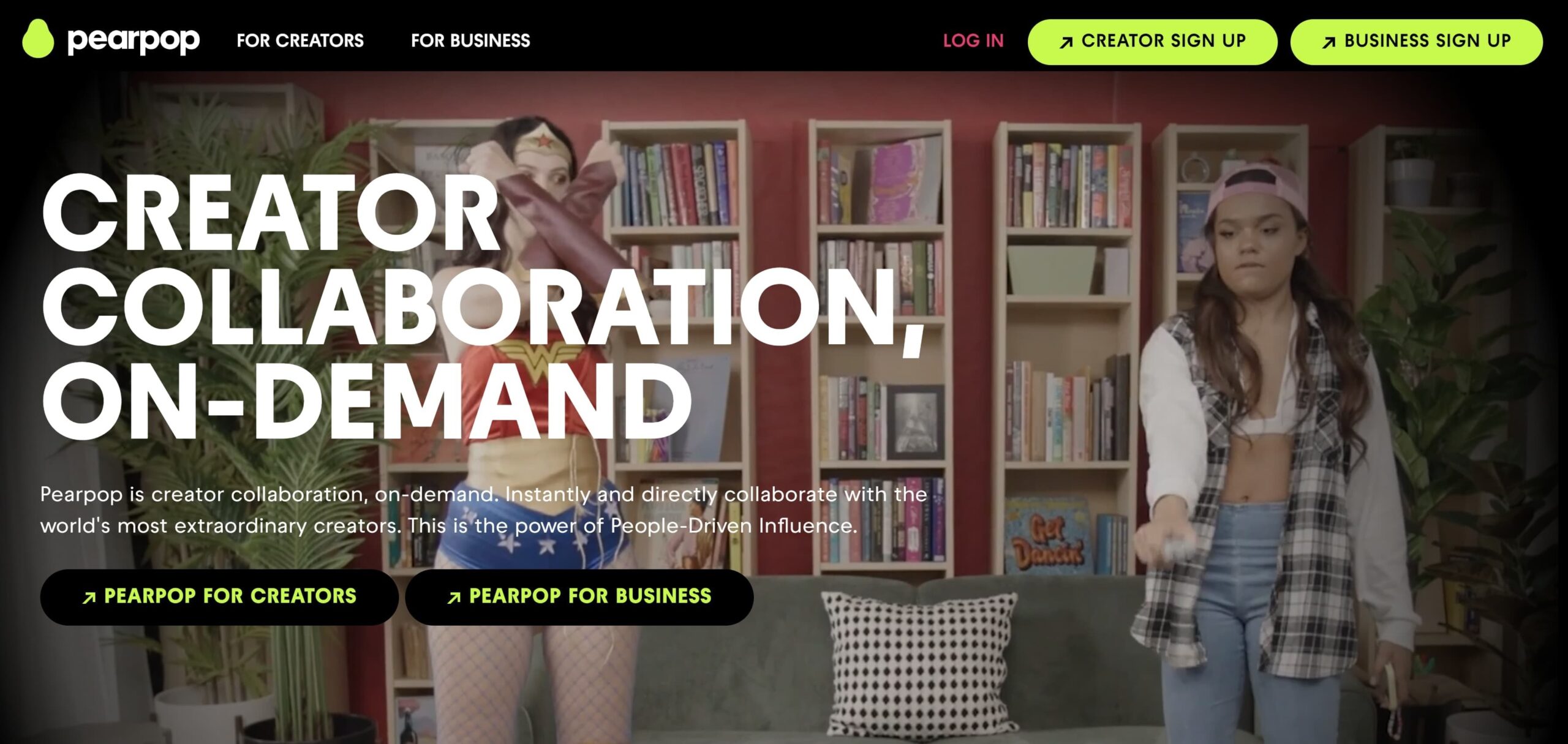 Image source
Buy Me a Coffee is a crowdfunding company that allows creators to collect donations from supporters. Similar to Ko-fi, donators can also send encouraging messages along with donations. The company charges no monthly fees; however, it charges a transaction fee of 5 percent of any support a content creator receives.
Best for: Crowdfunding for projects and getting feedback from supporters.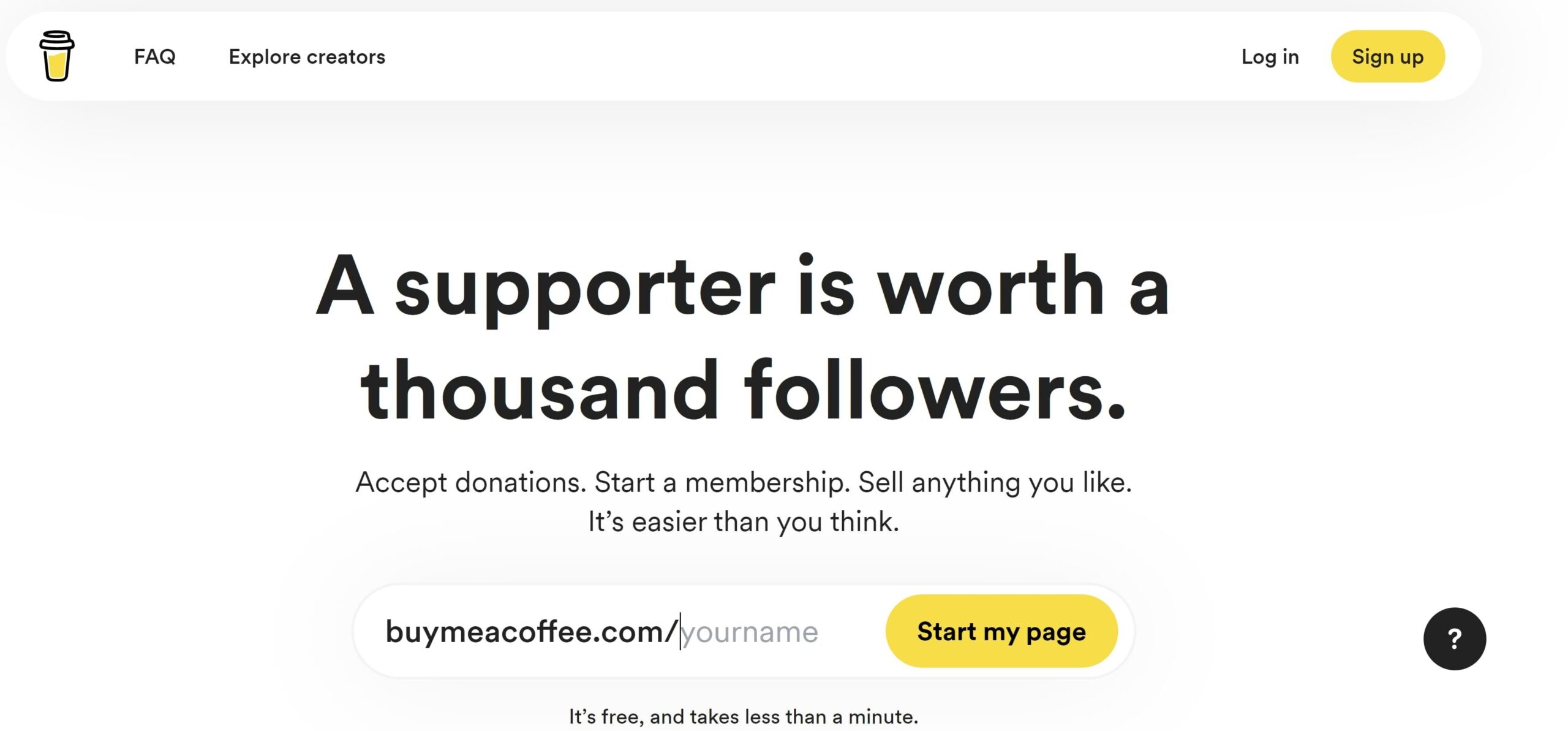 Image source
Cameo is a unique app where content creators, influencers, and celebrities record personalized messages for fans upon request. Users can pay as little as $20 to have their requests accepted. The most popular requests are birthday shout-outs, catchphrases, and congratulations.
Best for: Connecting with fans and supplementing income.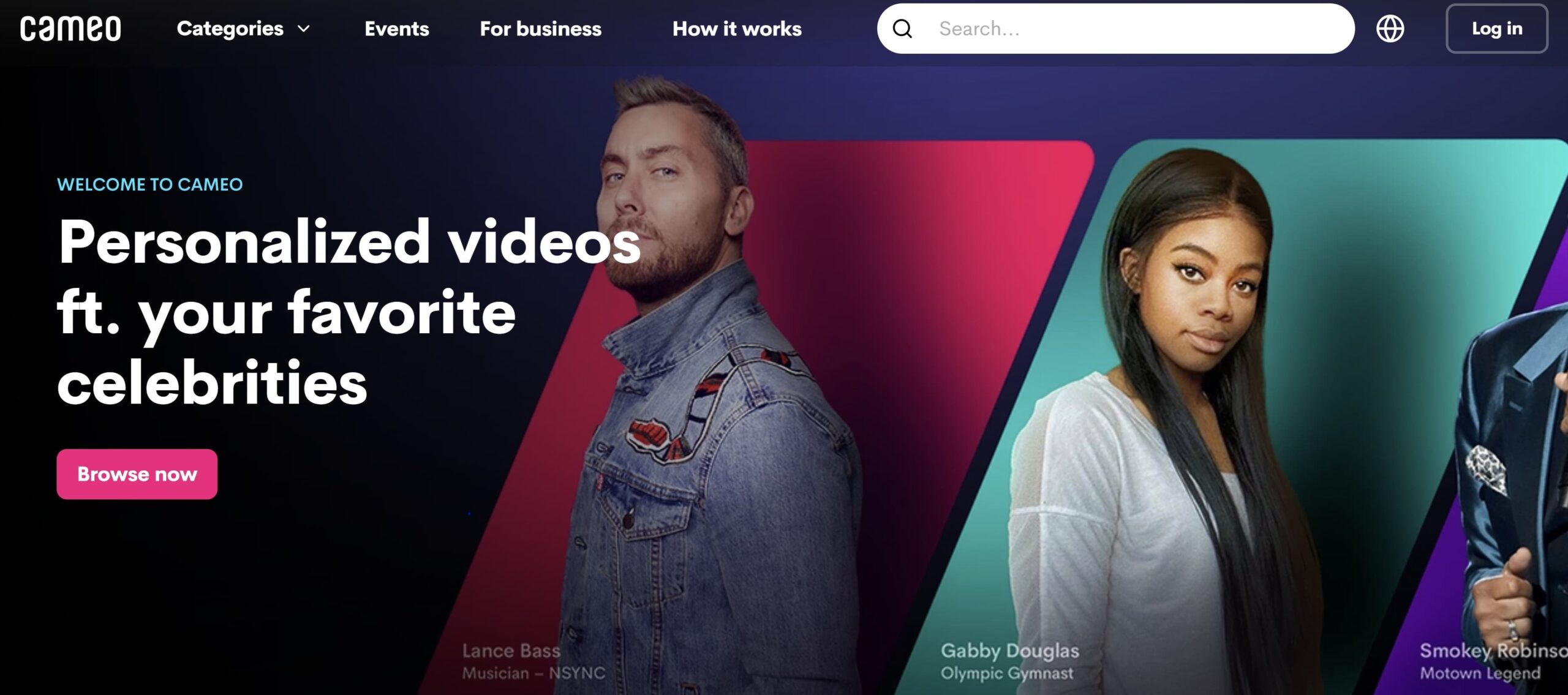 Image source
Passionfroot is a digital workspace where creators can keep track of projects and clients and manage their finances. The platform is browser-based and a no-code tool. Passionfroot charges creators based on a three-tiered pricing structure for its software.
Creators can also open a digital storefront to field requests and manage operations like invoicing. Creators should note that the platform also takes a small percentage of every transaction.
Best for: Keeping organized and expanding your business.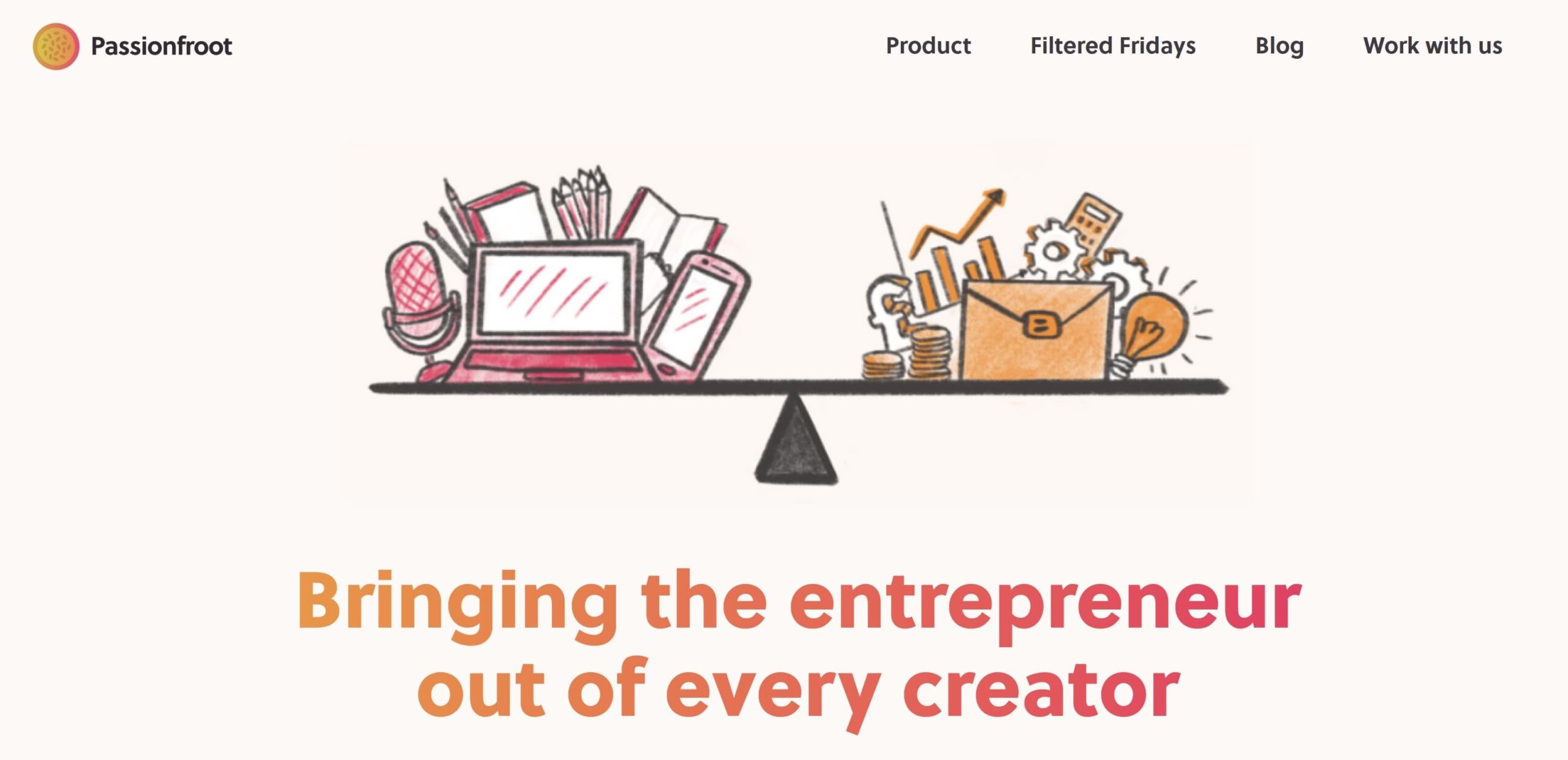 Image Source
Karat is a financial service for content creators. According to its website, "Karat provides customized financing, rewards, and support for creators so you can access more money as you grow."
Karat offers bookkeeping services, tax preparation, business expense cards, and more geared toward the unique financial needs of content creators.
Best for: Managing finances and filing tax returns correctly because many content creators do not have the resources to file their income as an entrepreneur properly.
Image source
Bildr is a no-code website and app builder with many tools creators can use to create their own digital space. Creators can use Bilder to make web apps, Saas products, and Chrome extensions.
Best for: Building and customizing your website and apps, especially if you don't know how to code.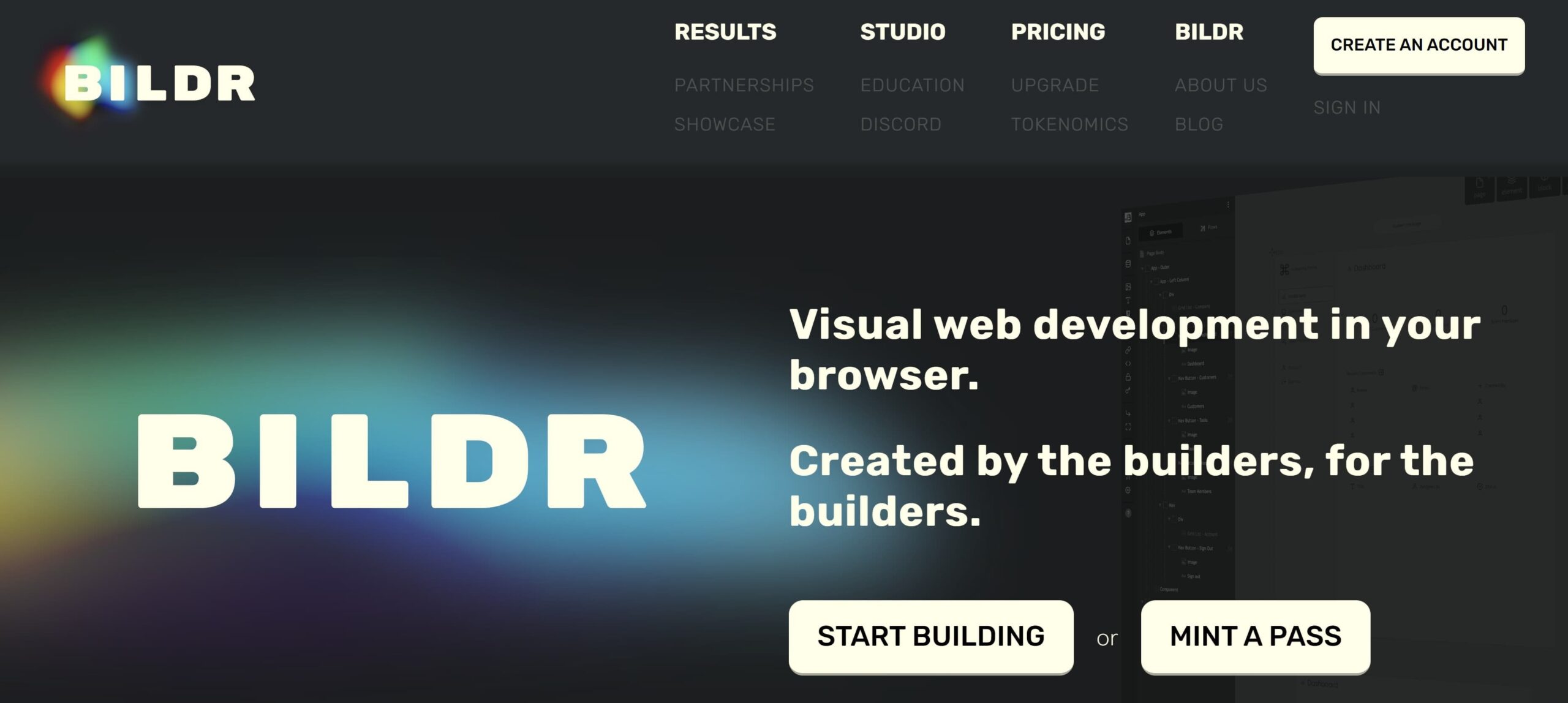 Now that you know the tools and resources available to creators via the above creator economy startups, you can find new ways to expand your business and reach your goals. Which of the above startups do you want to try out?